Throughout December, the castle is beautifully decorated for the festive season. This is when you can enjoy a short and relaxing break before the festive season really sets in.
Simply stay with us while doing your Christmas shopping in the nearby bustling towns of Hillerød, Elsinore and Kongens Lyngby, or opt for classy Christmas shopping in cool, cosmopolitan Copenhagen, of course.
Enjoy the crackling log fires, warm cosy bedrooms, fresh countryside walks and, of course, the best meals of the year.
Book a couple of nights with us too, if you are visiting relatives in the area during the Christmas break. Or consider joining one of our festive Danish Christmas lunches, the Julefrokoster, on selected Fri- and Saturdays in November and December.
From December 18 until January 3, we offer special Christmas holiday deals. The exception is Christmas Eve and New Year's Eve, where we invite you to join our tailor-made deals created for these particular days.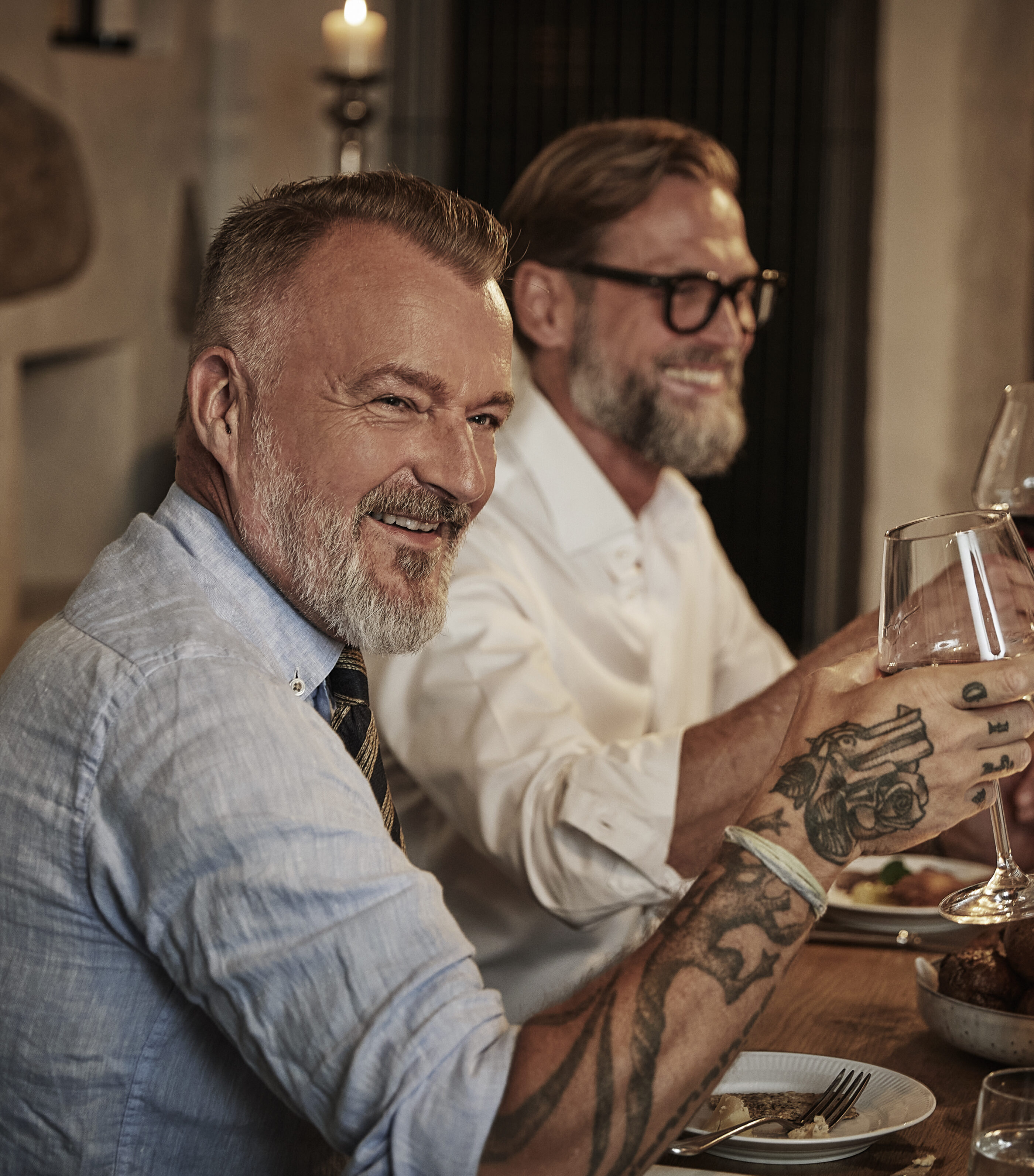 KOKKEDAL CASTLE COPENHAGEN
CHRISTMAS FESTIVE STAY
Add fun and spirit to your Christmas festivity for colleagues and friends with a Danish Christmas lunch stay at the castle.
THE CHRISTMAS FESTIVE STAY INCLUDES:
Welcome drink at 6pm
Classic Christmas buffet served on plates at your own table
Beer, wine and water ad libitum during dinner
Coffee / Tea & 1 Avec
Live music by the Castle's House Orchestra
Cocktails, long drinks, beer, wine and water ad libitum after dinner
Accommodation in a double room, incl. breakfast
The event ends at 2am with a late night snack "to go" and a bottle of water
Offered on Fridays and selected Saturdays from November 20 until December 11.
Please note that this event is for persons aged 18 years or older.
ACCOMMODATION
Stay the night stay in one of our unique castle rooms.
Prices from DKK 1.145,- for 2 persons in a double room, including  breakfast, free parking and WiFi.
Highly recommendable is also our luxurious spa & wellness area with pampering in a class of its own.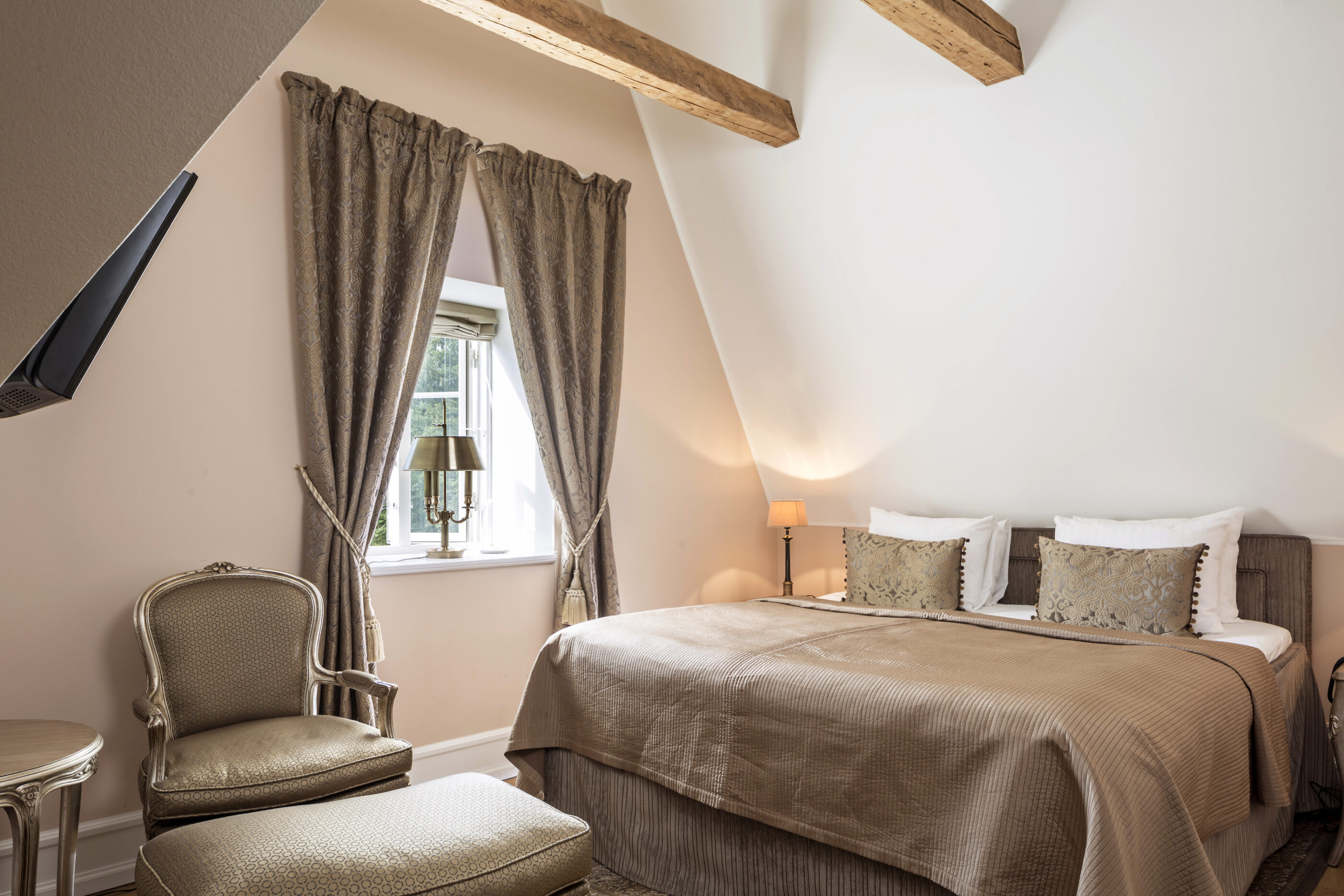 KOKKEDAL CASTLE COPENHAGEN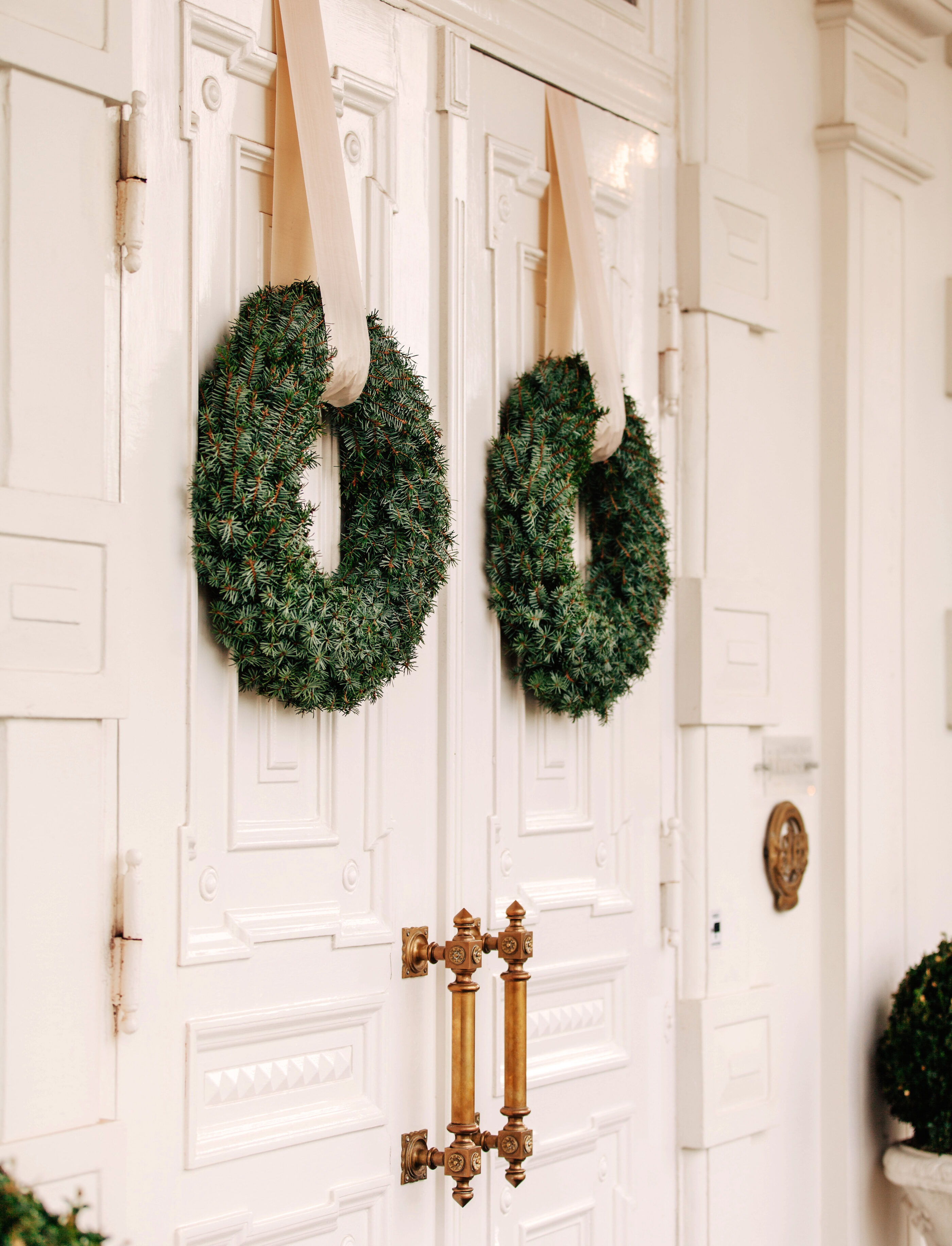 KOKKEDAL CASTLE COPENHAGEN
GASTRO STAY
At the castle, we work with the best ingredients of the season and prepare for pampering in our elegant rooms and beautiful lounge areas. Book a gastro stay with us for an enchanting experience in scenic North Zealand.
THE GASTRO STAY INCLUDES:
1 glass of champagne before the dinner
4 course set menu in the restaurant
Accommodation in shared double room
Breakfast
SPA STAY
Feel the well-being, the silence and the pampering on a spa stay. Our Kokkedal Castle Copenhagen Spa stay is an exquisite holistic experience based on each individual's needs and wishes – and on essential creation of peace and balance between body and mind.
THE SPA STAY INCLUDES:
50 minutes optional body or facial
Access to Kokkedal Castle Copenhagen Spa & Wellness area for 2 hours
1 glass of champagne before the dinner
4-course set menu in the restaurant
Accommodation in shared double room
Breakfast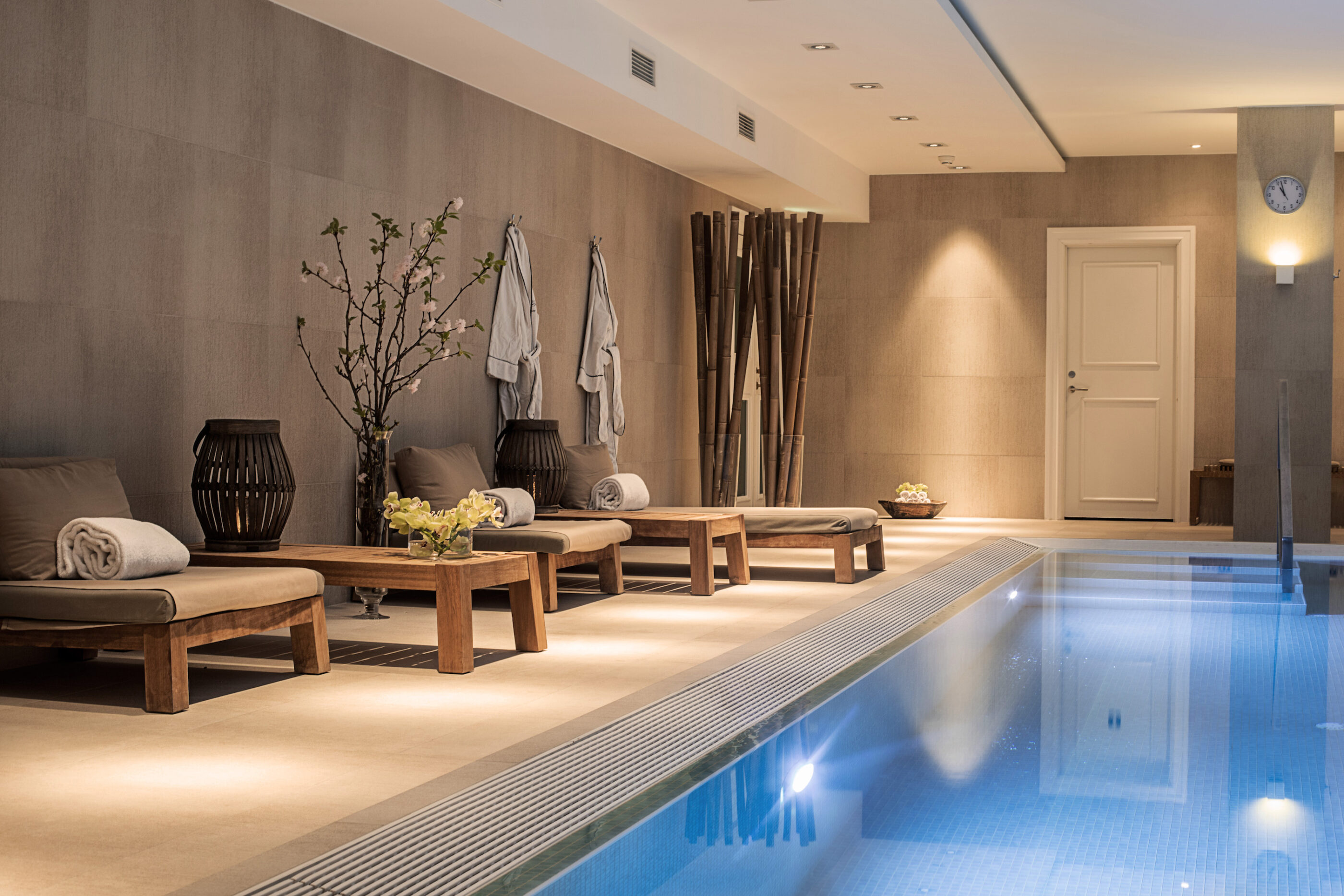 KOKKEDAL CASTLE COPENHAGEN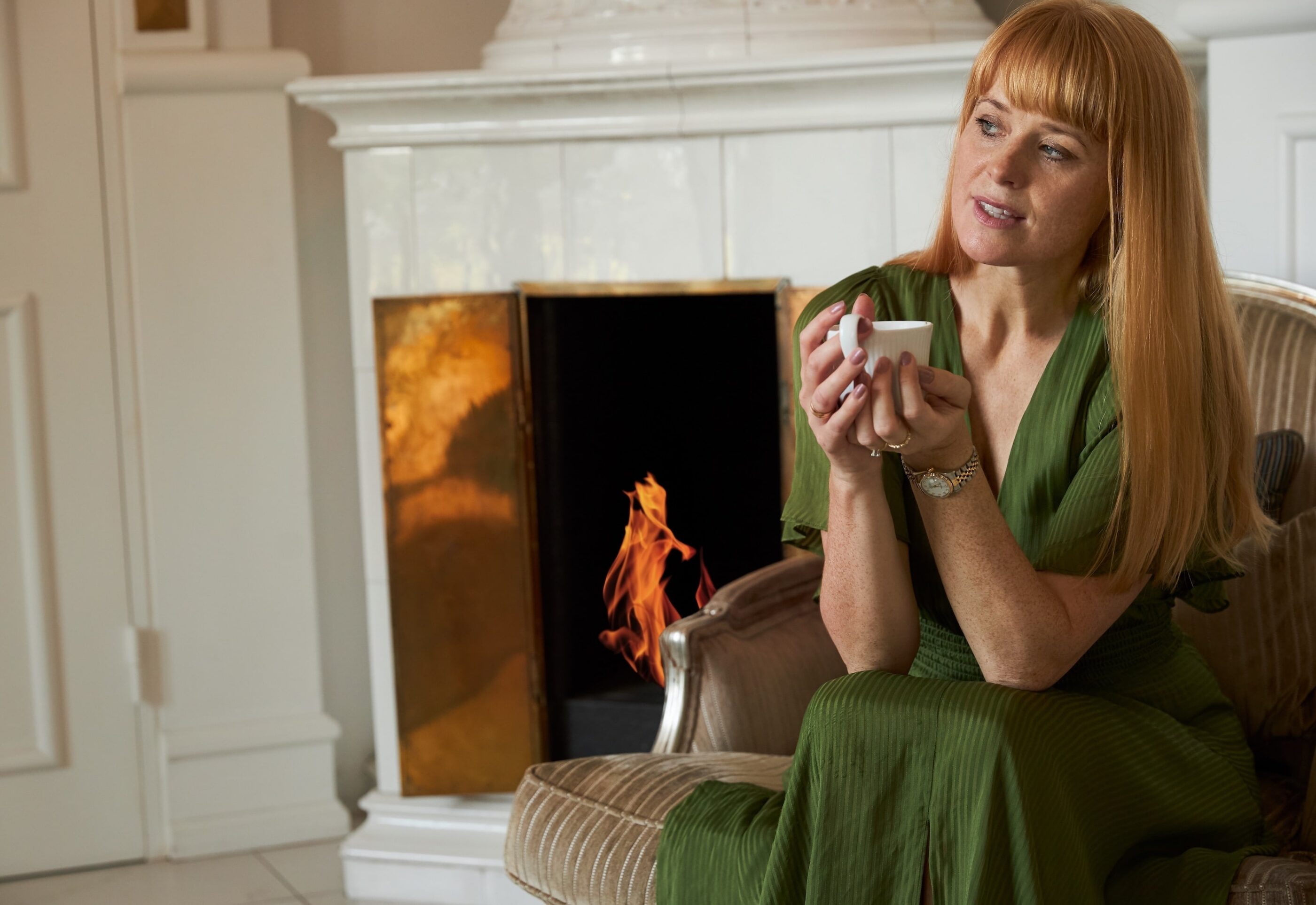 AT KOKKEDAL CASTLE COPENHAGEN
GOURMET STAY
The castle Cellar Restaurant from 1746 with its original vaulted ceilings
and candle-lit ambiances sets the stage for a truly royal experience.
Let our chefs test your taste buds – and take advantage of the fact that no one has to drive home.
THE GOURMET STAY INCLUDES:
1 glass of champagne before the dinner
6-course set menu at the restaurant
Winemenu for the menu
Accommodation in a Double Room
Breakfast
Prices from DKK 2.395,- per person