To shake up teambuilding amongst your employees and build trusting relationships in an informal atmosphere, visit Kokkedal Castle Copenhagen. Try your hand at something that you might not have done before and a true nobleman's sport like Polo.
You will literally see the world in a new perspective, while seeking to encourage colleagues and horses alike to work together.
We engage with a wide range of selected suppliers of business teambuilding activities that primarily take place outdoors no matter the season.
With larger events, we offer the opportunity to book the entire castle exclusively, allowing you to use all our facilities in addition to the castle parkland.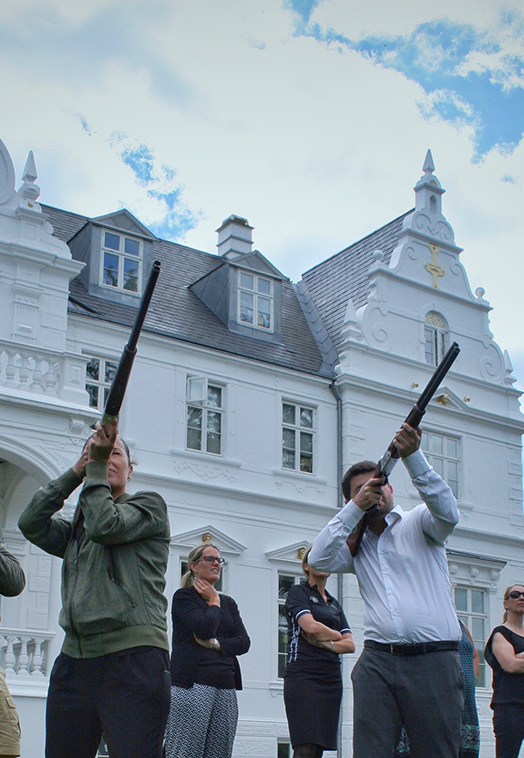 SHOOTING
TEAMBUILDING
LASER-PIGEON SHOOTING
Authentic shotguns are used, which are modified and shoot with infrared radio signals. When a shooter hits the clay pigeon, this is recorded on an electronic scoreboard.
Laser clay pigeon shooting can also be used in the dark, as the "pigeons" can become luminescent. A fun activity for everyone!
Duration: 1 hour
Price: DKK 5.500
– extra hour DKK 1.800
GOLF FOR FUN
Only 50 meters from the castle lies Kokkedal Golf Club. With "Golf for fun" you get instructions from a professional golfer. Everyone can participate, both the inexperienced who has never had a golf club in hand and the semi-professional who can have his stroke fine-tuned. We also offer other types of golf events.
Price: from DKK 595, – per participant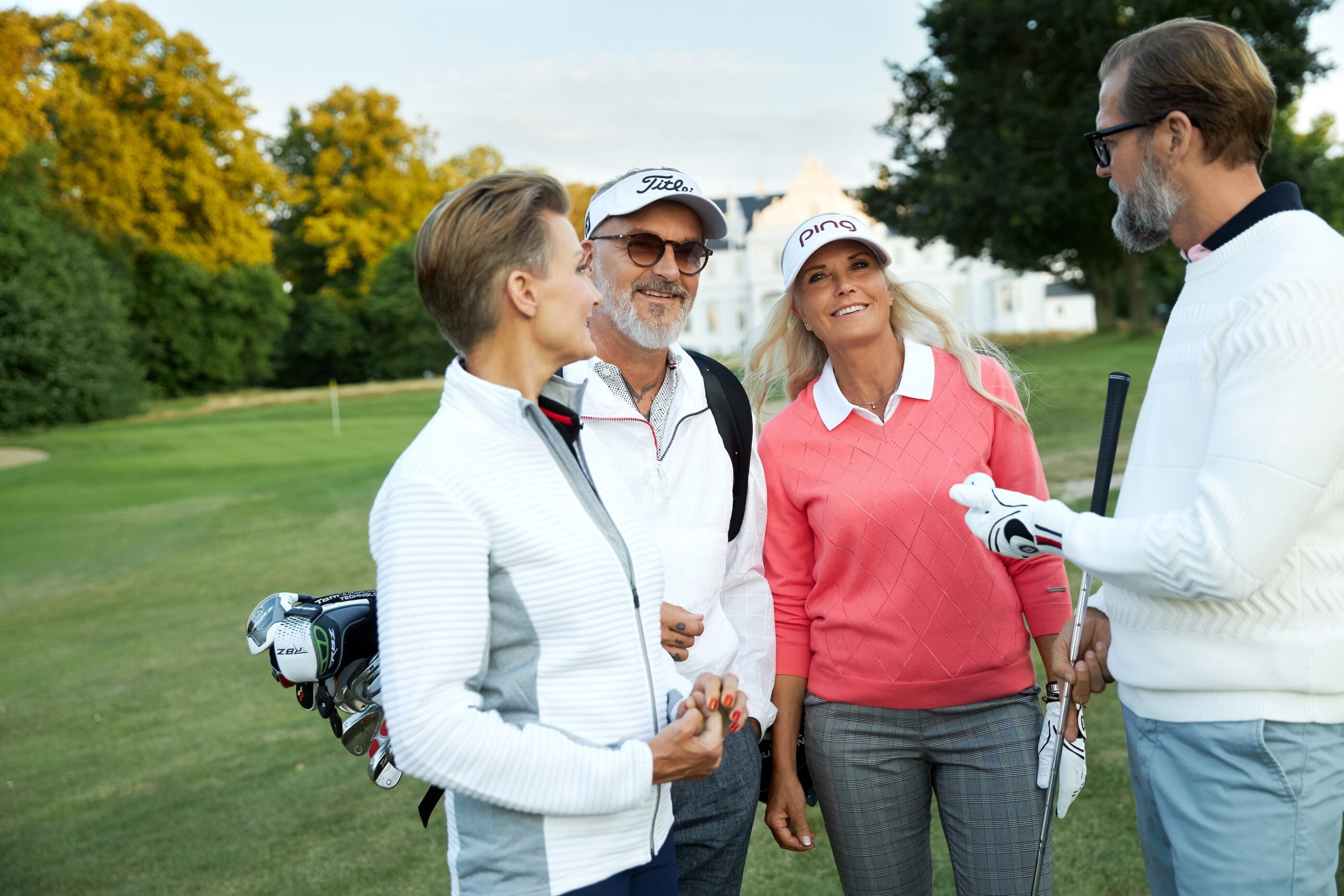 GOLF
TEAMBUILDING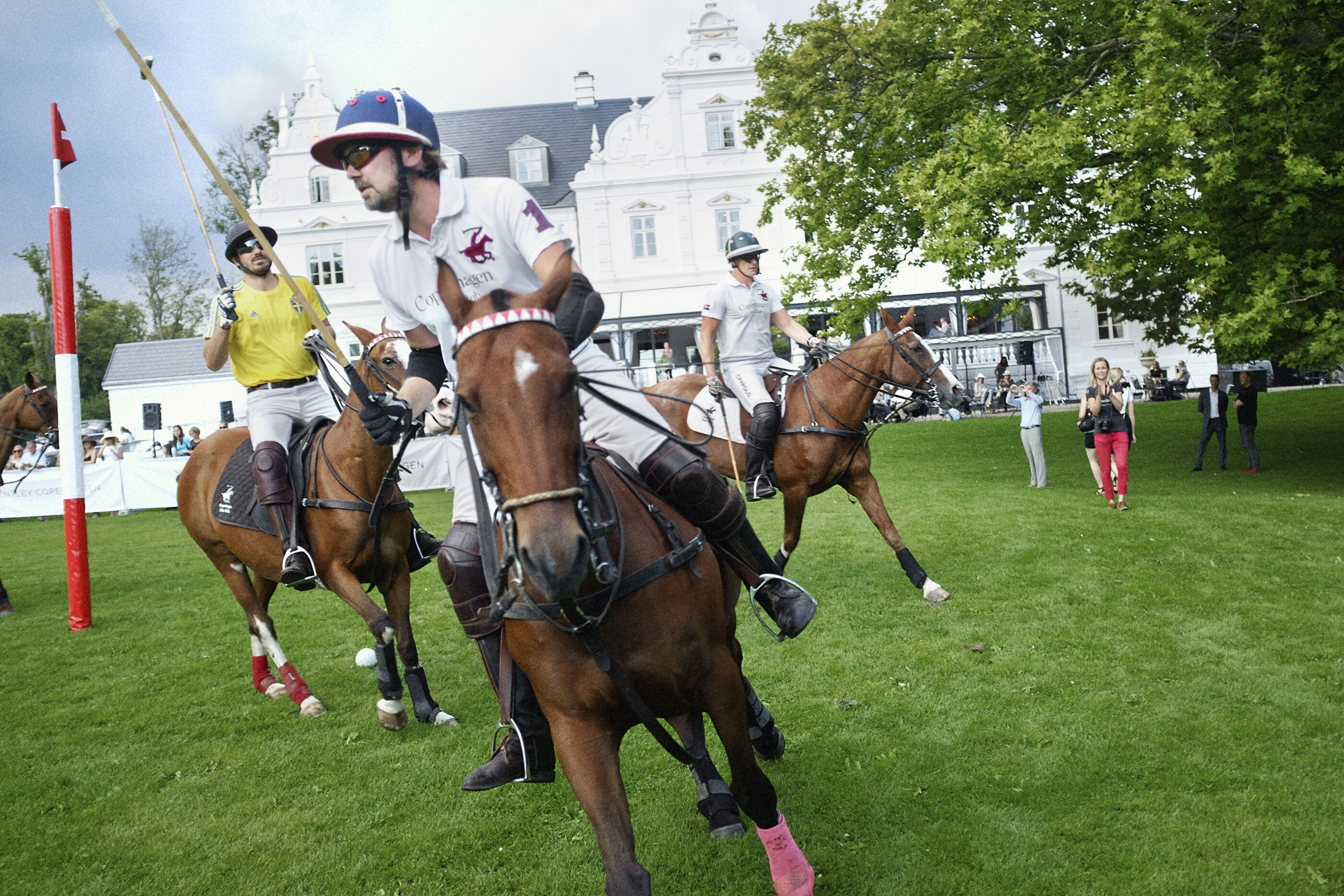 Polo
TEAMBUILDING
POLO TEAMBUILDING
Anyone, regardless of riding experience, can participate in Polo team building. Together you learn to compete in the world's oldest team sport on specially trained Polo horses. A completely different kind of team building in the most beautiful setting. We adapt the activity to suit your needs.
Duration: from 1 hour
Price from DKK 940, – per person
EXPERIENCE THE THRILL OF WIND IN YOUR HAIR
Become an active part of the sailing or simply enjoy the fresh sea air while the wind carries the boat forward across the scenic Øresund Strait.
The possibilities are many and together we plan the sailing according to your particular wishes and needs. On the boat there are also SUP boards, kayaks etc.
Duration: 2 hours
Price: DKK 8.775, –
Max 10 people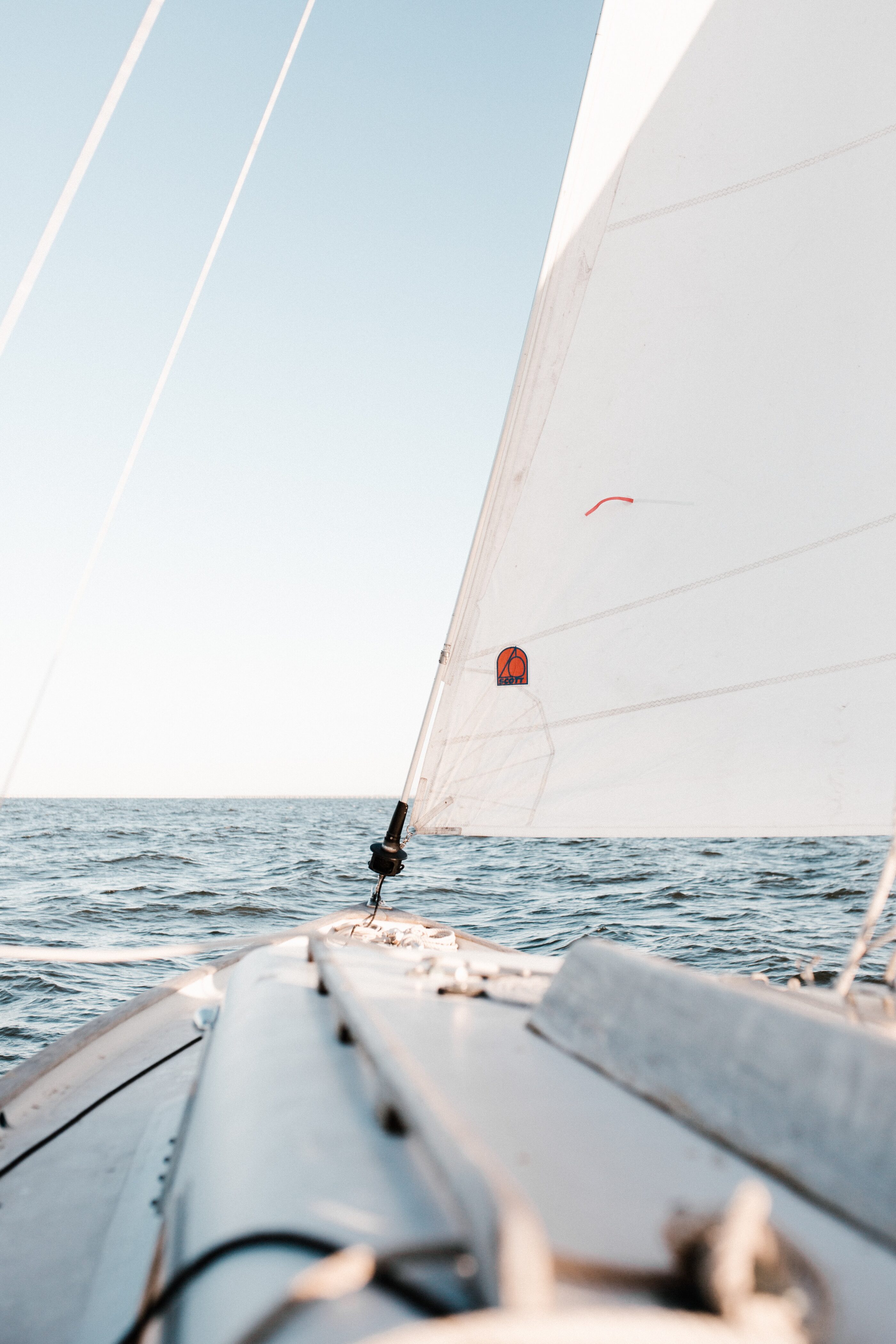 SAILING
TEAMBUILDING
PRIVATE SPA
TEAMBUILDING
PRIVATE RENTAL OF THE SPA & WELLNESS AREA
Enjoy the castle's spa & wellness area with its luxurious pool, sauna, cold water shower, and special shower with light and aromatherapy. Slippers and a comfy, soft bathrobe for each participant is included, and men's and women's locker rooms are available.
Contact us for prices and availability